2019 Jeep Wrangler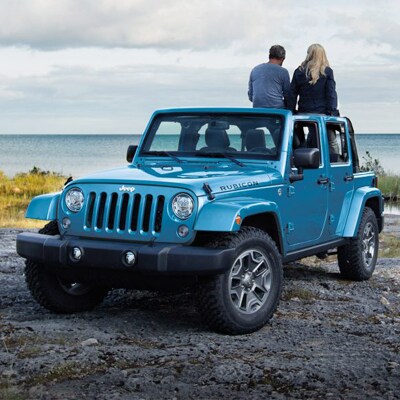 2019 Jeep Wrangler Exterior Features
Fold-Down Windshield
Adapt your Adventure
Ready to enhance visibility for time spent navigating trails and rugged terrain? With an available fold-down windshield - easy to adjust based on a new four-bolt design - these changes are seamless for variations to your exploration and versatility over unpredictable landscapes.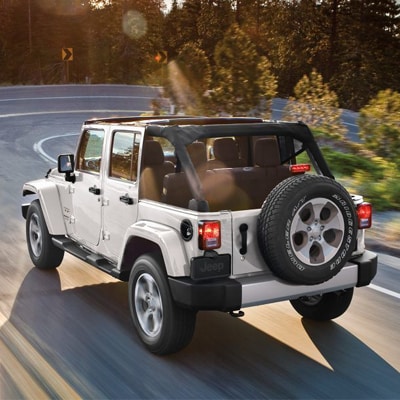 Sky One-Touch™ Power Top
Open to New Outdoor Experiences
An all-new feature for the latest model year, this configuration transitions to a fully opened roof in nearly 20 seconds time. Close and open your roof according to the weather outside and how you prefer the trip to unfold, adding yet another versatile element to well-rounded experiences seated inside the new Jeep Wrangler.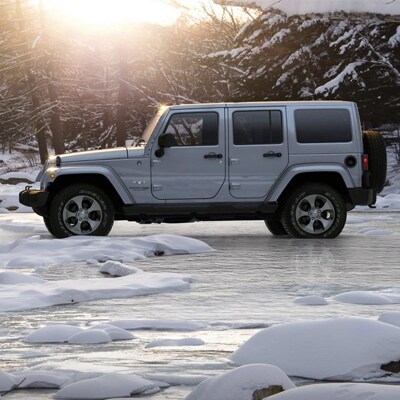 Four-Wheel Drive
Control your Environment
Not sure where the next off-roading journey may lead? With three available four-wheel drive systems - contributing to the impressive Trail Rated® status of the new Jeep Wrangler - command over road settings that many deem chaotic becomes the expectation for your experience. Choose between available Selec-Trac®, Command-Trac® and Rock-Trac® 4x4 systems to prepare for rugged road surface challenges ahead.

More Features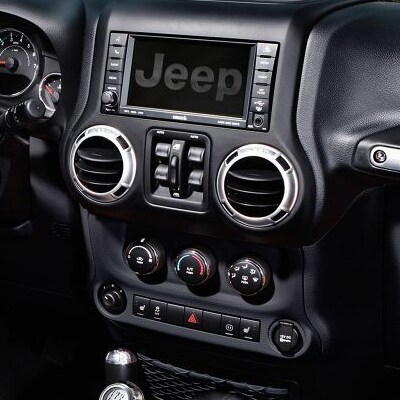 Smartphone App Integration
Built-In Mobile Connectivity
Utilizing a built-in Uconnect® infotainment system, the new Jeep Wrangler supports both Apple CarPlay™ and Android Auto™ integration. This compatibility ensures your mobile device can sync with a touchscreen platform for voice-activated access to everything from navigation to music streaming and messaging for engaging moments behind the wheel.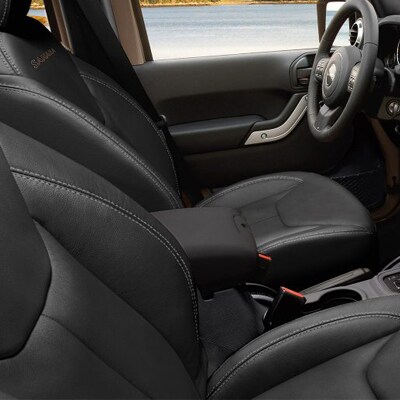 Trail Rail™ System
Advanced Storage Security
Need to get creative with storage space? Utilizing the available Trail Rail™ system, one of many clever cargo appliances built into the new Jeep Wrangler, confidently stow your personal belongings and trail equipment with two aluminum rails built into the floor and a tailgate-mounted rail configuration accommodating these items.